Flakpanzer Panther "COELIAN"
---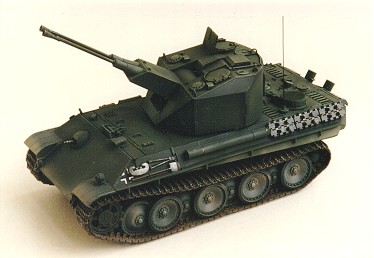 Model by Demeter Marton

---
Flakpanzer Panther "Coelian"
Armament
Flakzwilling 37mm
Rate of Fire
2 x 500 round/min
Muzzle Velocity
1000 m/s
Maximum Range
6600 meters
Maximum Altitude
4800meters

In late January 1944, work began on at Rheinmetall-Borsig under the code name "COELIAN" to design a Flakpanzer turret mounting a twin 37mm gun. The turret was to be fully armored with a 360 degree traverse. The vehicle was designed to ward of rampaging allied dive bombers and ground attack aircraft. The photo below shows the mock-up built on the Panther Ausf. D. If the vehicle had seen production, it would have undoubtedly been based on the Ausf. G as it would not have appeared until late 1944. This hypothetical version is shown in the two photographs of the model. The turret details are featured in the second model photo.
---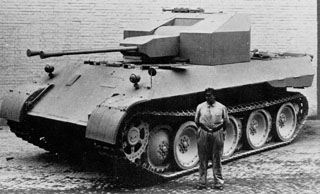 Photo from Encyclopedia of German Tanks of World War II

---
Detail of the Turret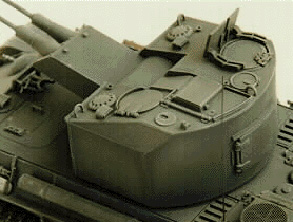 Model by Demeter Marton

---
Sources:
---